Meloria candles in the shop window of the MoMA Design Store
Overlooking the famous Spring Street in Lower Manhattan in New York, Meloria candles have been exhibited in the shop window at the prestigious MoMA Design Store, the official store of one of the most renowned museums in the world.
Meloria candles have been selected by the MoMA Design Store, in collaboration with the Fattobene platform, among the products that together represent the classic Italian design style. They are available in the Soho Store as early as August 7th.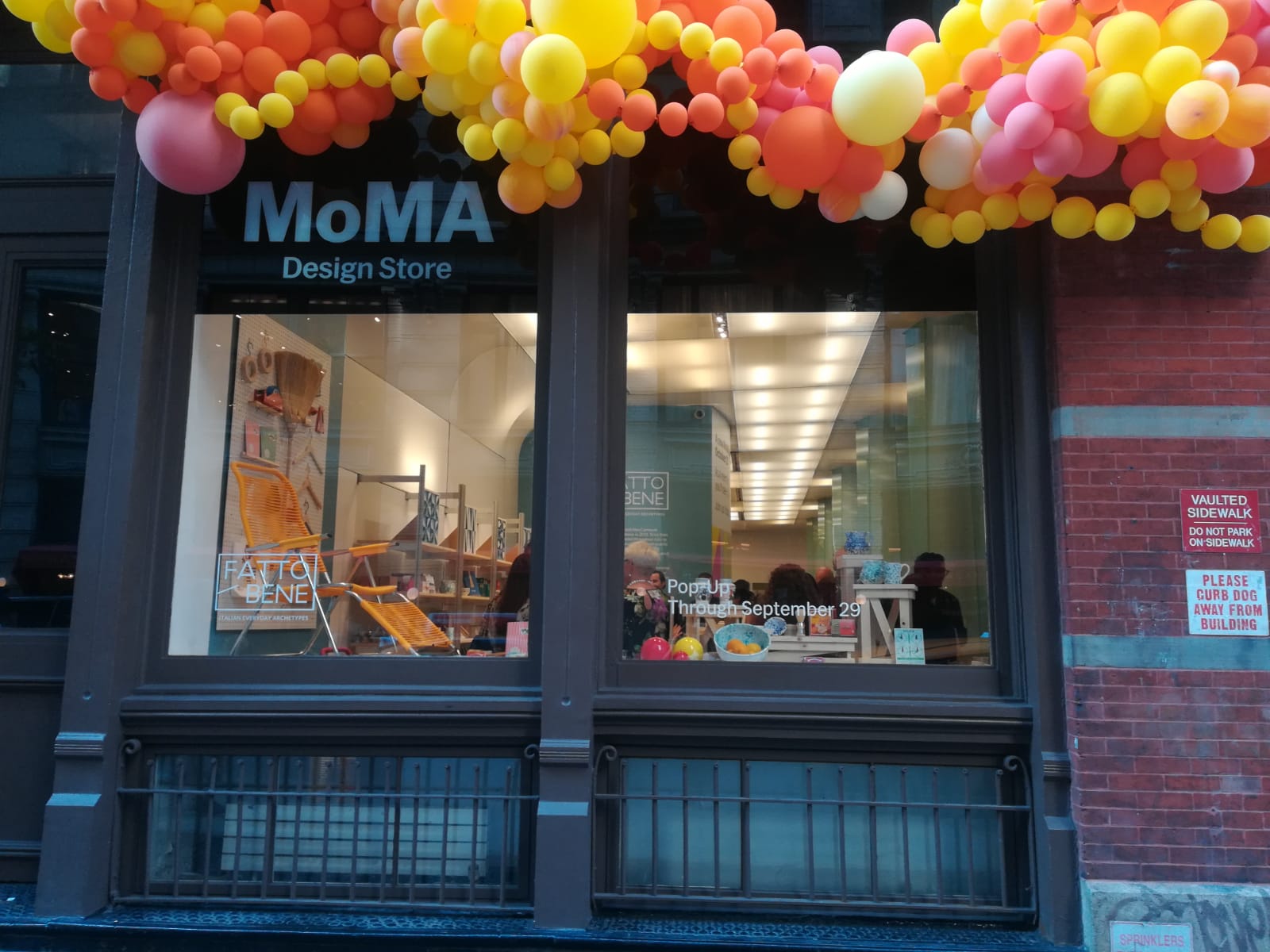 Last Monday, August 12, the official opening of the Fattobene Pop-Up Shop was held to present the products to the high profile attendees as designers, VIP and MoMA Members.
Maria Graziani, 7th generation of the family, took part in the event and, together with her sister Laura, comments "Great-grandparents, grandparents and grandchildren have been pursuing this passion for "fatto bene" candles for more than 200 years. (Friends know it, there is nothing that disturbs our father Mario Graziani more than a candle that drips because it burns badly). And then suddenly, we find ourselves at the Design Store of the MoMA in New York thanks to this wonderful project. It is difficult to live with the responsibility of an activity that has been going on for 7 generations, the fear of throwing away all that your family has built over time and, at the same time, the courage to change, to renew itself, with great respect for everything that came before. "
For the occasion, the Graziani has created a limited edition candle collection, always with the Meloria brand: a special ball shiny candle 8 m diameter.
Packaging has a real return to its origins, recalling the theme that links all the products selected by MoMA: existence for generations and good design. Thus returns the "historic" square box, but this time revisited in a more contemporary key.
See the gallery