Graziani and Grkc Group: two far but incredibly similar stories
Over two hundred years of history and the determination to carry on a solid company founded by a family project.
These are the two characteristics shared by Mario Graziani and Pallavi Bhatia, director of GRKC Group, an Indian company dedicated to Ayurveda and founded in 1805 by his ancestors.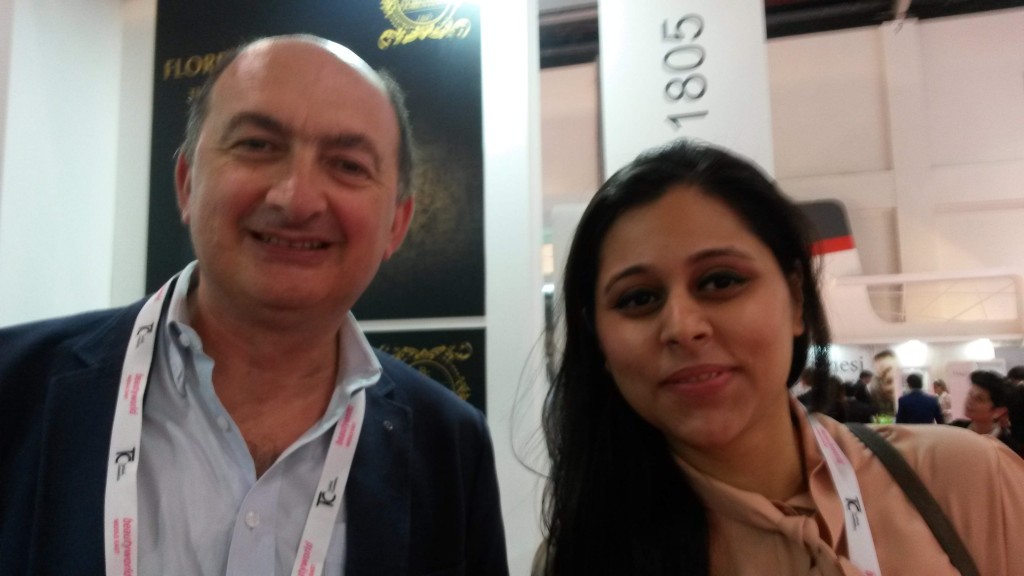 As well as our chairman, Bathia is the sixth generation of the family managing the company founded the same year of our candle factory!
During the recent Beautyworld fair in Dubai lots of funny coincidents have been uncovered.
Bathia has appreciated the design and the fragrances of Barocco Fiorentino collection that inspired her to reintroduce among the products of her company home fragrances.