Barocco Fiorentino at Atelier Home Gallery
An exclusive exhibition dedicated to the best serbian designers to present their new collections.
It was held in the Panfili palace (Trieste), the atelier of a famous venetian painter.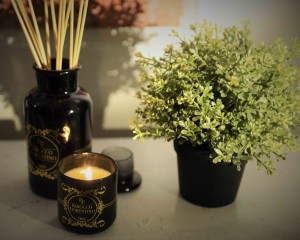 The opening day started with a delicate "concerto" blend of tuberose, orange flower and lily. It was one of the four Barocco Fiorentino fragrances.
The elegant black glass diffuser and the fragranced candles warmed the atmosphere welcoming the designers and guests as they were at home.
Pictures of the event are avalilable on the Artrophia website.